How to Bone and Prepare a Chicken
It's a great to time to learn how to bone out and prepare a whole chicken. Check out this video.
More videos here
What does PIANZ do?
Welcome to the PIANZ site – we hope you find all the information you are looking for on New Zealand's poultry industry, including NZ Chicken, NZ Turkey and NZ Duck
The Poultry Industry Association of New Zealand (PIANZ) represents the interests of more than 99% of poultry meat producers in New Zealand. It ensures that producers meet exacting standards in animal welfare, stockmanship and food safety.
PIANZ's work includes liaising with Government on issues affecting the industry, undertaking research, and maintaining a dialogue with our overseas counterparts, scientific and research organisations such as the World Poultry Science Association, animal welfare groups, and major customers and retailers.
The goal of the New Zealand poultry industry is to remain a trusted, economic and safe source of food for consumers while meeting or exceeding the high standards imposed by world-respected regulatory bodies such as the Ministry for Primary Industries.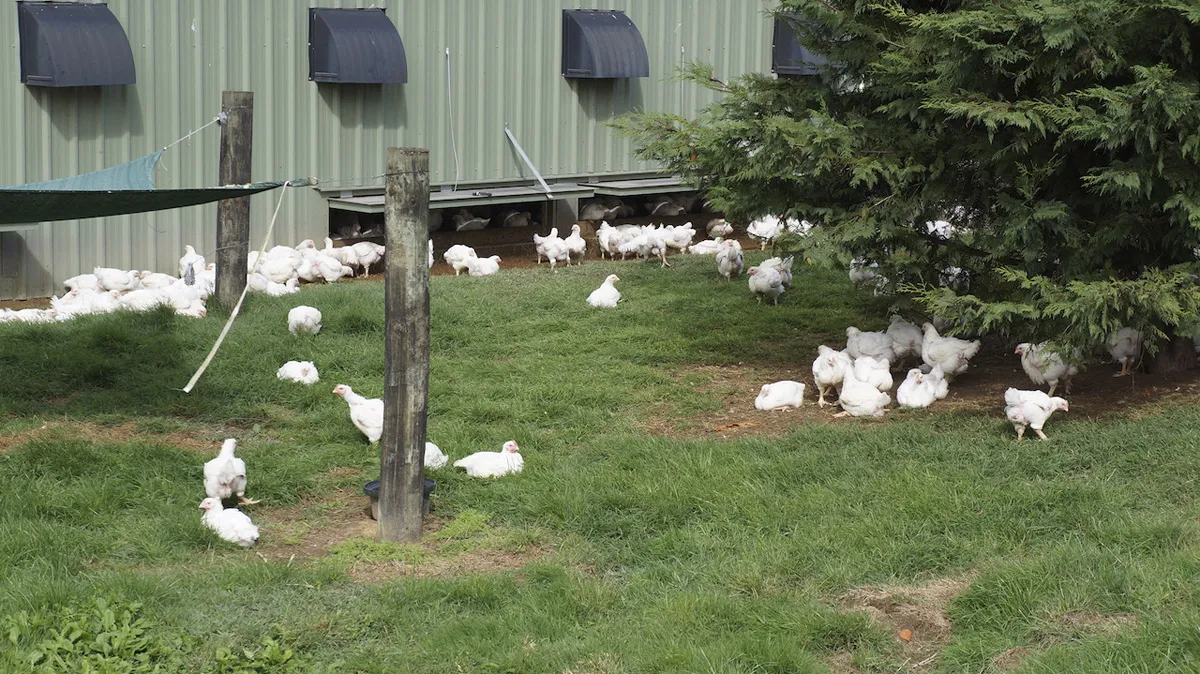 What is Poultry?
Poultry is a descriptive term for the domesticated breeds of birds including chickens, turkeys, ducks, geese, guinea fowl and quail that are farmed for their meat and eggs. In New Zealand, chickens are by far the largest group of farmed birds. A small number of enterprises farm turkey, ducks and other species such as quail.
Today's chickens are descended from jungle fowl, which originated in Asia and have been domesticated for several thousand years. Meat chickens are selectively bred for good feed conversion ratios and body conformation. The two main breeds farmed in New Zealand are Ross, and Cobb.
The New Zealand poultry industry also includes table egg production. Read more about this industry on the Egg Producers Federation website at eggfarmers.org.nz